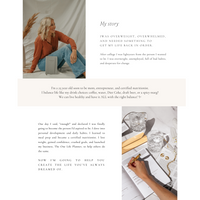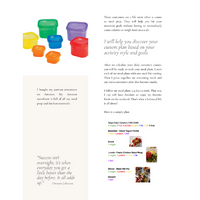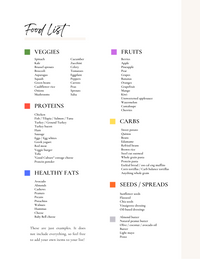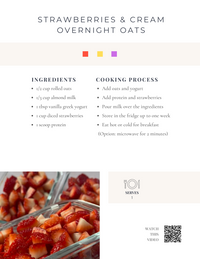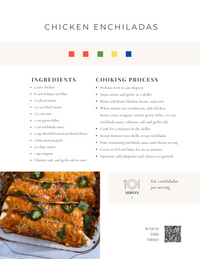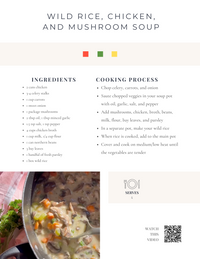 MEAL PREP 101 COOKBOOK pdf
This DIGITAL COOKBOOK kicks restrictive diets to the curb. Inside you'll find healthy recipes that you'll want to eat over and over again. If you've been searching for freedom after years of guilt, restriction, and calorie counting, this guide is for you. 
Get my favorite overnight oat, pasta, spaghetti squash, skillet, sheet pan, energy bite, shake and soup staples. This is a ✨lifetime✨ guide!! When I add new recipes to the cookbook, you will be sent updated versions. :)
-ALL NEW RECIPES (77+ PAGE PDF FILE FORMAT)
-BREAKFAST, LUNCH, DINNER, SNACKS, SWEETS AND MORE
-APPROX CONTAINERS LISTED FOR EVERY RECIPE
-TUTORIAL ON HOW TO CALCULATE A CALORIE DEFICIT, MAINTENANCE CALORIES, OR WEIGHT GAINING CALORIES TO FIT ANY SEASON
-PERSONALIZED PORTION PLANNING
-PANTRY & SPICE STAPLES, FOOD LIST, & COOKING TIPS
-QUICK & EASY, MEAL PREP STYLE RECIPES

THIS IS AN EXTENDED (DIGITAL) PDF COOKBOOK WITH STEP BY STEP RECIPES AND APPROX CONTAINER BREAKDOWN. THIS PDF CAN BE SAVED AND PULLED UP FROM ANY ELECTRONIC DEVICE. YOU HAVE FULL RIGHTS TO PRINT A PERSONAL COPY.