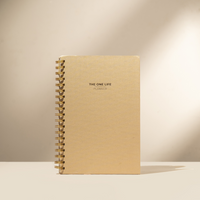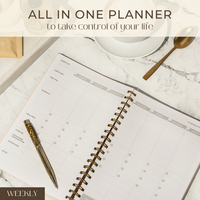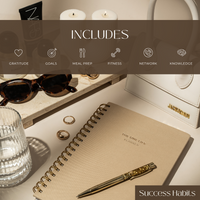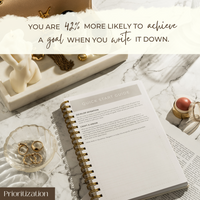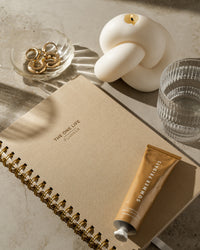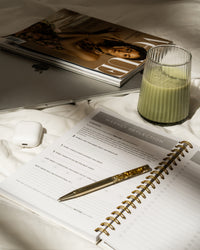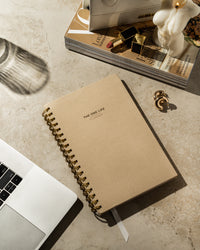 The One Life Planner - Sand
✨THE ONE LIFE PLANNER FEATURES✨
6 Month Undated Planner

12 Monthly Spreads

Vision Board

Weekly Habit Guides

Weekly Reflection & Preparation

Monthly Reflection & Preparation

Gratitude Practice

Meal Prep & Exercise Tracker

Notes
What's Inside? Weekly Planning, Monthly Views, Self-reflection, Habit Tracker, Goal-Setting tools, Daily Gratitude, Vision Casting, and MORE!
_______________________________________________________________
CREATE THE LIFE YOU'VE ALWAYS IMAGINED - The One Life Planner will help you to live with intention, develop a vision, define and break down your short and long-term goals into something you can achieve, and make time for them in your daily life. This planner was designed to increase productivity & happiness! It's time to give your big dreams a vehicle for success!
KEEP TRACK OF TASKS AND PRODUCE RESULTS - Monthly and weekly reflections and preparations help focus your energy, set the tone for your most important goals, and spark continuous improvement. The monthly layouts and weekly planning sections will help you manage your time effectively and never miss an appointment again.
DEEPEN RELATIONSHIPS, GET SMARTER, AND STAY HAPPIER - Become your best self by following the healthy core habits, and enjoy flexible space to add one of your own. Master your mindset with a daily gratitude practice, deepen relationships with intentional conversation, and become more knowledgeable with educational rituals.
UNDATED, DETAILED & TOP QUALITY - The One Life Planner comes un-dated, so you can start using it at any time of the year without wasting a page. It runs 6 months by design to keep your vision sharp, but there are 12 monthly layouts upfront to keep track of future events. Enjoy a soft leatherette cover with engraved title, ribbon bookmark, 80gsm white paper, elastic band, quick start guide, and pocket folder in the back.